TELL CONGRESS, SAY NO TO BAD INTERNET BILLS
Congress is trying to push through a swarm of harmful internet bills that would severely impact human rights, expand surveillance, and enable censorship on the internet. We're demanding that Congress focus on passing badly needed comprehensive privacy legislation to actually protect us from the harms of big tech companies and data brokers, instead of pushing through misguided legislation like KOSA and EARN IT.
Fill out the form to automatically email your lawmakers and voice your opposition to all of these bills at once.
Join the Signal Action Team
Join the Protest
Share badinternetbills.com on whatever social platforms you use and keep this momentum going. Post in your discord servers, group chats, on TikTok, as an update in your current fanfiction work-in-progress, anything and everything works!
Here are some images to get you started. Click to get the full-size versions.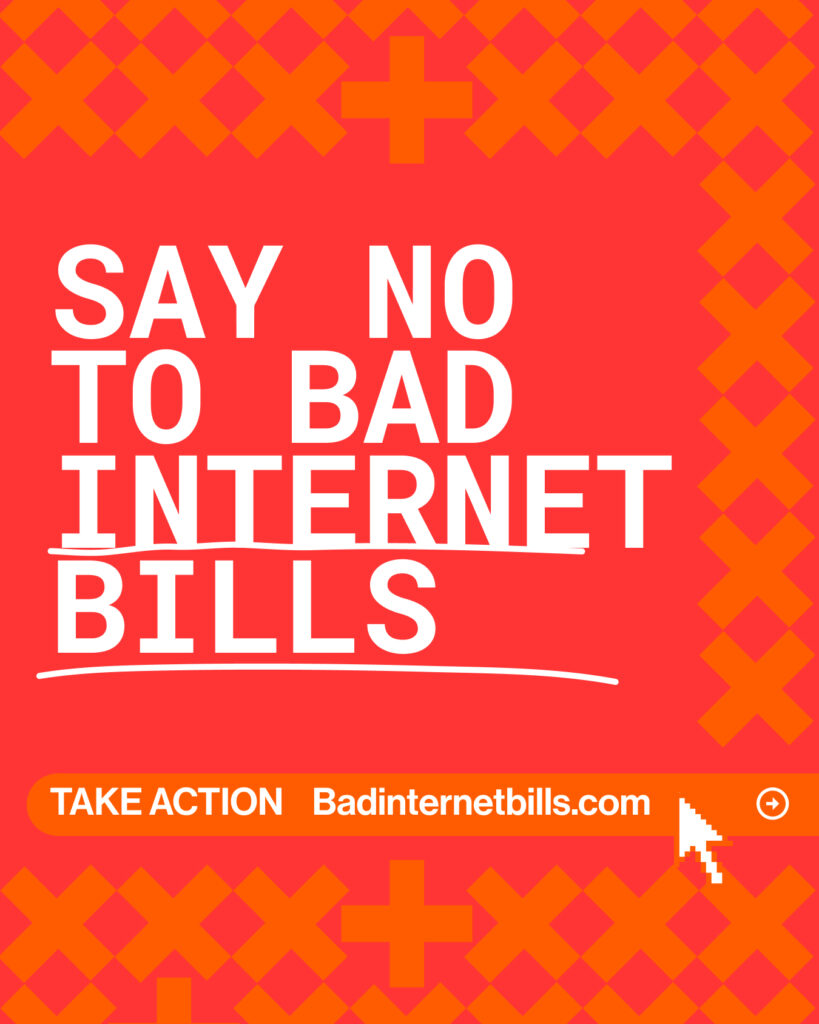 The Bills
Take a few minutes to take part in our individual, dedicated actions against KOSA, EARN IT, STOP CSAM, and many more. The more actions you take, the more noise you make about these bad bills.
Call Congress and make your opposition known!
Emails are great, calls are even better. You can even call every day! Intimidated about calling lawmakers' offices? We make it really easy. Just enter your phone number below and we'll queue up what offices to call and a script to work with.
Organizational Opposition to #BadInternetBills
Check out what internet users have to say about the #BadInternetBills